Entertainment


This page is just a few of my personal favorite musicians and singers. As I recall more I will post here in the future.
I have included on this page two that are personal friends of mine, Bum Bar Bastards (Jim Davidson) & Tom Parella.
You can purchase Their CD's from the links provided. A special thanks to YouTube for the videos. Just a sampling of what you can find through the artist's official page links.
All singers and artists on this page have a distinct style and type of voice I find when listening to them reach deep down within my soul and touch something primal and basic within me.
Quite an eclectic group if I do say so myself.
I hope you enjoy the selection I have chosen. I have included each with a link to their personal websites, so that CD's can be purchased or just to hear more of their music.
Marty Duswalt-Pinney





Bum Bar Bastards
These are some very long time friends of mine
Who back in the time of free expression were.
doing just that over the phone lines.
They were called prank calls then and what pranksters and .
innovators they were. As we all were in the
late 60's and early 70's very expressive and very
creative and oh so very vocal. So come and relieve some
that time's humor and mischief.
But for those parent's out there you might want to have
under-age children pass on the listening.


Walela, the Cherokee word for Hummingbird and the symbol of inspiration
for this family of women singers. They are Rita Coolidge, her sister Priscilla Coolidge, and
Priscilla's daughter Laura Satterfield.
Walela



Check out Laura Satterfield new album.
Watching the show America's Got Talent, I fell in love with this artists music.
I will continue to follow his career and certainly purchase his music.
Check it out, I have enclosed the link to his site.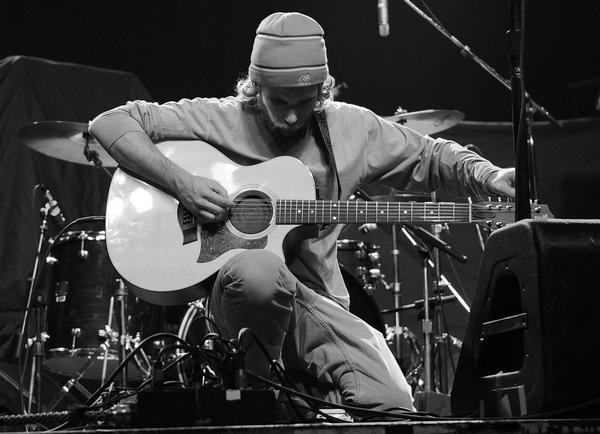 Mishka
Mishka my space link
Last installment of HANGING WITH MISHKA from the No Shoes Radio hang out,
with Mishka performing ALL JOKES ASIDE for Kenny Chesney & Me...jkl









Bill Medley
Link To Branson Showcase Performance
Bill Medley Facebook Page Link


Who Could Ever Forget Bobby Hatfield????????






Kris Kristofferson












Rita Coolidge









Melissa Manchester





Dusty Springfield





Michael Grimm
OK I'm hooked on America's Got Talent. But this man is by far the best and I will follow his career
as an avid fan. He has one of those voices that captures my senses.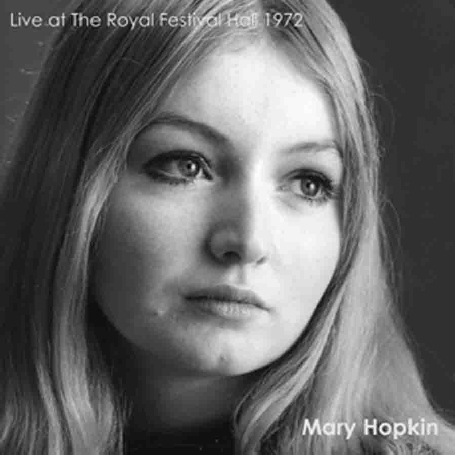 All of my generation remember her son "Those Were The Days".
Mary Hopkins




Marianne Faithful




Butterscotch
Butterscotch was third runner up in the
America's Got Talent Show in the year 2007
I believe she should have won.
Such an original multi talented woman.
I am enclosing a link to her so that you can
as I will purchase her music and follow her career.






Patty Blee










Kimmie Rhodes








Janis Ian







James Taylor








Lovin' Spoonful








Sting






Arlo Guthrie







Charlie Watts






Alice Cooper
One of My All Time Favorite Songs.
I sing it when I leave somewhere I do not wish to be still to this day.
My Grandson's now are doing the same.






Andrew Vasquez







Frankie Lane









Buffalo Springfield








Kinks


Kinks official MySpace page Link

My friend Jim Davidson turned me onto these guys in the early 70's
and I went to several of their concerts through the years.
It is a long love affair with their music that continues today and for all time.










Rick Nelson
My Favorite Rick Nelson Song
Garden Party

Rick's Sons Tribute Sing Garden Party





Stevie Ray Vaughan
Gone way to soon.
What a treasure he was and he is missed by all of us.





Tom Jones









Nina Simone
Simone had a reputation in the music industry for being volatile and sometimes difficult to deal with, a characterization with which she strenuously took issue. In 1995, she shot and wounded her neighbor's son with a pneumatic pistol after his laughter disturbed her concentration. She also fired a gun at a record company executive whom she accused of stealing royalties. It is now recognized that this "difficulty" was the result of bipolar disorder. Simone reluctantly took medication for her condition from the mid-1960s on. All this was only known to a small group of intimates, and kept out of public view for many years, until the biography Break Down And Let It All Out written by Sylvia Hampton and David Nathan revealed this secret in 2004.












Musician/Vocalist/Songwriter (SESAC)family.
Like a bartender mixing cocktails, musician/vocalist/songwriter Tom Parella
blends elements of Rock,
Country, R&B, Latin, Gospel, Folk & Jazz in
varying degrees from song to song.
Whether performing solo-acoustic or with a band, tightly
constructed songs, thoughtful lyrics and strong melodies
characterize Parella's music. Please stop by his site and hear
some of his music. It is an experience of spirituality
letting his music surround your senses.
Thanks Tom for playing "Rocky Raccoon" every time I asked.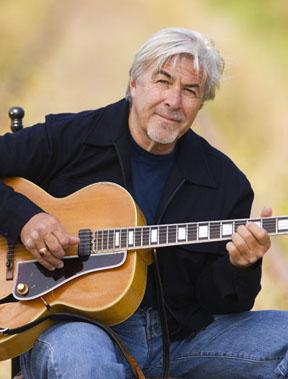 Jim Byrnes
I have been a fan of Jim Byrnes for over 15 years now.
Incredible voice that reaches deep within my soul.
He has several CD's available here is only one link to start your search.










Chris Rea
Road To Hell (Texas) Video
Texas is my all time favorite Chris Rea song. His voice just goes right to my soul.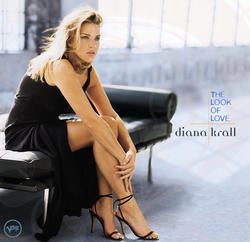 Diana Krall







Bonnie Raitt






Janis Joplin























Joni Mitchell






Eric Clapton







Melissa Etheridge







Jewel




The song Cry was the number one hit the day I was born December 27th, 1951.
It has always been a favorite of mine.
Johnny Ray







Etta James






Billie Holliday










Joe Cocker







I have several of Warren Hill's CDs but this one is my Favorite. The title song's words are
what I have been searching for all my life.

Warren Hill
Warren Hill's Facebook Link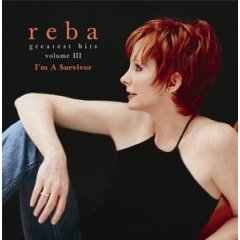 Reba McIntire
I love Reba's work but one song in particular shouts out to me with words that
mirror my own life. " I'm A Survivor. "






Emmy Lou Harris









Freedom (extended live version) (Havens) Is my all time favorite.
Richie Havens








Carole King










John Fogerty



GO YANKEES !!!!!!!!





Crosby Stills Nash & Young


Tina Turner









Johnny Cash







George Harrison
My favorite Beatle, quiet, soft spoken, spiritual with such an intensity of soul.
This shows in his writing and his music. I first say him as in the theater, waiting in line with all
those screaming girls just like me to see A Hard Day's Night. Then Ed Sullivan, just focused
completely on this young boy named George.


Another Link To Check Out












Michael Bolton







Otis Redding









Susan Tedeschi





Duffy's Sites of Interest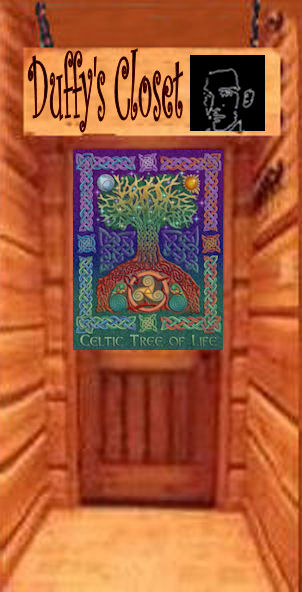 Please Sign Our Guest Book


Enter through door below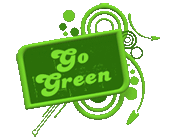 Page designed and maintained by Pfire of Pfire Creations @ duffyscloset.com