| | |
| --- | --- |
| Poetry by James | |
<!...end header...>
James
U

mstead
Lives in Texas with his two sons, Dakota and Dylan.
He has been writing poetry and short story thoughts for many years.
He is the grandson of James Duffy Duswalt Sr. for which this site has been dedicated.
James believes that words are the pathway to one's soul, thus his poetry not only speaks of what is in his, but reaches out to others to touch maybe a thought, or memory that brings recognition of same.
So I am proud that this gentle man is my son, and proud to celebrate and share his thoughts with you.
An EBook of these poems will be available for purchase in the near future.
James may be personally contacted at
JPoetry
with your comments on his work.
You may also link to our pages if you have similar interest.


Thank you for visiting us, and please sign our guestbook.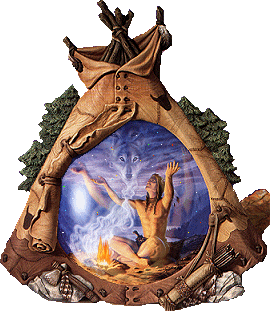 <!...first poem...>

~ The Moment ~

from the moment i saw your eyes
i found a passage to my soul
never before known to me
you took the child in my heart
held me till i knew i was safe
with you i am free to love
no expectations...only anticipation
waiting till we can be together...as one
yet as one...we can still be two
for it takes two loves to make one
your spirit has become my freedom
my strength and conviction shall be yours
from the moment i met you
you were my friend
then i met your heart
and you were my love
when i saw your smile
you were my playmate
you showed me what my heart can do
where my soul can be
with me...and you
in your eyes


<!...end first poem..>
<!...second poem...>

Night

i see an image o so bright
standing in the full moonlight
i see an angel taking flight


a vision beauty dressed in blue
the stary eyes of perfect hue
the love i felt was o so true
the vision that i saw was you


up into the mountain skies
my angel with the pretty eyes
a love for you that never dies
my baby with those sexy eyes


darling your my one true love
only one i'm dreaming of
speading wings just like a dove
my angel in the sky above


<!...end second poem...>
<!...third poem...>
Heather

my darling heather what can i say
a feeling of hope that wont go away
a beautiful heart that never would stray
my darling heather what can in say

from the moment i saw you smile arose
we laughed and we played through the yard with a hose
a vision of beauty...in a gentle pose
you work with flowers...yet you are the rose

long brunette hair caressing your cheek
a soul full of love a body so sleek
breasts of perfection a pearly white smile
yet its your heart that i've wanted all of the while

till the day i can hold you...all through the night
my arms wrapped around you so strong and so tight
long gentle kisses our souls taking flight
i'll be blowing you kisses through the stars of the night


<!...end third poem...>
<!...forth poem...>
Love is Dead

love is dead
death is love
i know what love is
i feel i'll never have that
someone to hold
not someone letting go
for another more worthy
she loves my ways
but is in love with another
the pain of love lost
love is dead
why can't i be worthy of love
did i do something wrong
wasn't i strong enough...or was i weak
what does it take
to be loved
i would fight...with all my might
but for what
love is dead
<!...end forth poem...>
<!...fifth poem...>

What is Romance

what is romance
an angelic sign of beauty
waiting to be kissed
the sadness of a friend
waiting to be loved
running through the heavens
following a voice that reminds me
love is forever
at least in my eyes
it is
or should be
but then
romance in my eyes
is something done
not a dream...but reality at it's best
chasing you around that old oak tree
holding hands in the park...wishing for a kiss
reading your eyes...watching your smile
for awhile
daydreaming
till you wake me with a tickle
then running till we are out of breath
falling
laying together...holding you in my arms
talking...kissing...loving
not making love...but being love
that to me
is romance


<!...end fifth poem...>
<!...sixth poem...>
Mountain Sunshine

my sweet mountain sunshine
even though we have never met
you are in my heart
even though we have never touched
you have moved my soul
how can this be you and me
we live in different worlds
yet we are the same
my heart races every time...i see your name
on my screen
daydreaming...thinking of the day we meet
the taste of your sweet lips
on mine
wrapped up in a hug
snuggling
looking into your eyes
your beautiful
but thats not why i love you
you give my bad days hope
and my good days joy
you greet me with a smile
like a child
refusing to grow up...playing and dancing
visions of love
sitting on the porch
holding hands
pushing you to the clouds
on that old tire swing
swimming in a mudpuddle
then wrestling in a creek
with you anything seems possible
not out of reach
but in the palm of my hand
you are wonderful...wowy
and everything else i could ever imagine
or want with you
my sweet mountain sunshine
<!...end sixth poem...>

James Page 2 Dakota Page Dylan Page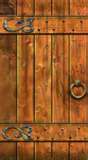 Click on above links to proceed to pages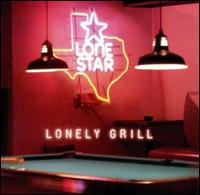 Artist: Lonestar
Album: Lonely Grill
Release Date: June 1, 1999
Label: BNZ
Click on this link to purchase this CD.
I have long been a fan of Lonestar and purchased this the day it was released.

<!...end navigation...><!...footer...>